Obit: Schwamb, John (1861 - 1950)
Contact: Dolores (Mohr) Kenyon
Email: dolores@wiclarkcountyhistory.org
Surnames: Blanchard, Burhn, Davis, Free, Halbrader, Nulton, Oatman, Schwamb
----Source: Clark County Press (Neillsville, Clark Co., WI.) April 6, 1950
Schwamb, John (10 October 1861 - 1 April 1950)
Funeral services were conducted on Tuesday at the Georgas Funeral Home for John Schwamb of Willard. Mr. Schwamb, 88, died at his farm home on Saturday, April 1, 1950, after an illness of six weeks. Rev. Virgil Nulton officiated. Burial was made in the Town of Seif Cemetery.
Mr. Schwamb was born October 10, 1861, at Cedar Creek, Wis. He came to Clark County with his parents at the age of sixteen. He did farm work and was employed in logging and lumber camps. He received his education in Washington County. He farmed in Clark County for 72 years; was town assessor and school treasurer for many years.
On April 5, 1884 he was married to Mary Jane Blanchard at Neillsville. Four children were born to them. He is survived by his wife and two children, Art Schwamb and Miss Marion Schwamb of Willard; eight grandchildren and five great-grandchildren.
He was preceded in death by two daughters, Mrs. George (Lulu) Halbrader of Willard and Mrs. Gerald (Alice) Davis; also two brothers and one sister, Jacob and George Schwamb and Mrs. Thomas (Eliza) Free.
John Schwamb (10 Oct 1861 Washington, WI - 10 Apr 1950, Seif, Clark, WI)
Mary Jane Blanchard Schwamb (12 Aug 1864, Canada-25 Jan 1951, Clark, WI)
John & Mary Jane (Blanchard) Schwamb Family
L>R Alice, Marion, Arthur, Mary Jane, Lulu Mae, John

************************************************************
Bio: Schwamb, Arthur J. (29 March 1885-2 February 1966)
Surnames:
----Source: Family Records
Arthur J. Schwamb began life in Tioga, Clark, Wisconsin on Sunday, March 29th during the Presidency of Grover Cleveland. He married Anna F Gall (1885–1961) April 5, 1905 in Clark County. They were blessed with the birth of Benjamin M Schwamb (3 Sep 1905, Clark, WI–12 May 1975, Owen, WI), Leona Lenore Schwamb (27 Sep 1906–5 Oct 1972) who married Frank Henry Sventicka (20 Sep 1905-21 Mar 1982), Theodore George Schwamb (7 Feb 1908, Clark, WI–11 Dec 1953, Marshfield, WI ) and Hazel Schwamb (1914, WI–2 Feb 1955) who married William R Dollase (22 Dec 1903-10 Dec 1992).

When Arthur's role in life's experience was complete, he was buried in Neillsville, Clark, Wisconsin on a cold winter day on the second of February in 1966..
************************************************************
Bio: Schwamb, Lulu Mae (14 Jun 1890-26 Jun 1947)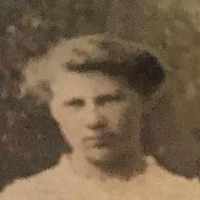 Lulu Mae Schwamb was born in Weston, Clark, Wisconsin, June 14, 1890 and died June 26, 1947 in Clark County. She married George Halbreador (1888–1944) on the 18th of September, 1909 in Clark County, Wisconsin.Clark, Wisconsin.
************************************************************
Bio: Schwamb, Alice 17 June (1898, WI-16 Aug 1920, Coleraine, Itasca, MN)
Contact: Janet
Surnames: Dahm, Davis, Oatman, Schwamb
----Source: New Postcard from Steve Roberts; Family Records
Alice Belle Schwamb married Gerald Percy Davis in 1918. He was born 21 Sep 1894 and had been previously married (29 Oct 1923, WI) to Euma Burhn (1902-1993). His father was John B. Davis and his mother was Bessie May Oatman. Their son, Sherman Edwin Davis was born 23 Mar 1968 in Taconite, Itasca, MN and he married Marcella L. Dahm (2 Aug 1926 in Stanley, WI-10 Nov 2009, Eau Claire, WI) in Dubuque, IA in 1952. Sherman died just one day before his birthday, 22 Mar 1968, and is buried in Chippewa Falls, WI. His wife is buried in Eau Claire, WI as is their son, Duane Sherman Davis (20 Sep 1952-16 Jul 1989).
************************************************************
Bio: Schwamb, Marion Golda (5 July 1902-4 October 1987)

Marion Golda Schwamb was born July 5, 1902 in Eaton, Clark, Wisconsin. She died October 4, 1987 in Seif, Clark, Wisconsin and was buried in the Seif Cemetery.
---